---
---
Free Patterns
Babies/Kids
Adult Clothing
Other Patterns
---
Knitters Will Love...
---
Easy Teddy Bear Knitting Chart
Designed by Barbara Breiter This knitting design for an outline of a teddy bear uses 28 stitches and 36 rows. It is totally reversible; knit the teddy bear in either stockinette or reverse stockinette and the background stitches in the opposite manner. Or, using the intarsia technique, knit the bear in a contrasting color from the background. Because it's small, it can easily be added to any knitting project such as a plain child's sweater or blanket. Knitting charts are read beginning in the bottom right corner from right to left. The next row is read from left to right.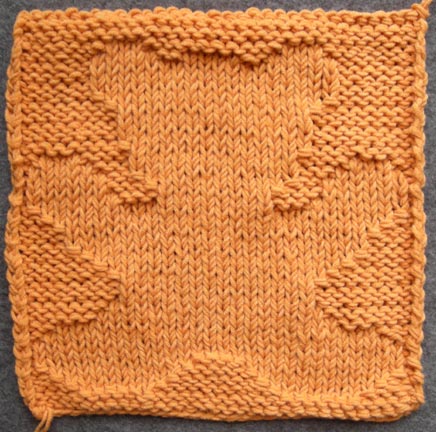 Teddy bear knit in stockinette.
Teddy bear knit in reverse stockinette.
Teddy Bear Knitting Chart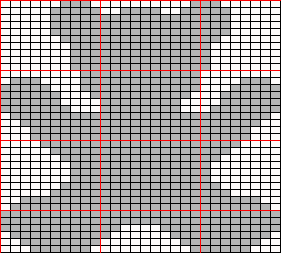 Click for large chart to print

©Barbara Breiter. This design may not be reproduced in any manner without the expressed written consent of the author. See Abbreviations and the Glossary for help.
---
Also see Knit A Bit, for patterns by Barbara Breiter
---