---
---
Free Patterns
Babies/Kids
Adult Clothing
Other Patterns
---
Knitters Will Love...
---
Knitting Stitch Patterns
Bee Stitch
Contributed by Latha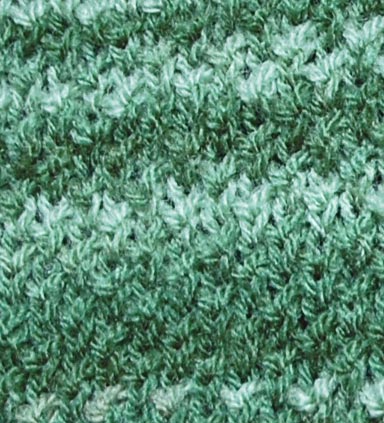 Odd number of stitches K1 b Insert needle through center of stitch 1 row below next stitch and knit, slipping stitch above off needle at the same time.
Row 1 (WS): knit
Row 2 (RS): K1, * K1 b, K1; rep from *
Row 3: Knit
Row 4 (RS): K2, K1 b, * k1, k1 b; rep from * to last 2 sts, k2
Rep these 4 rows for pattern. Free Pattern Featuring This Stitch See Abbreviations and the Glossary for help.