---
---
Free Patterns
Babies/Kids
Adult Clothing
Other Patterns
---
Knitters Will Love...
---
Knitting Stitch Patterns
Brioche Rib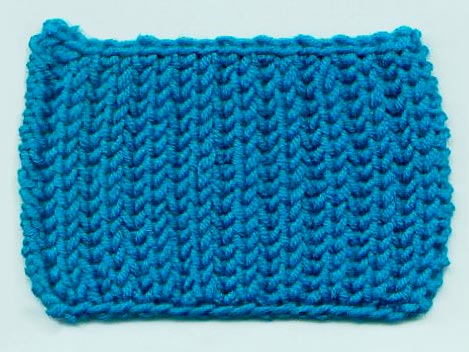 This stitch pattern is reversible and quite embossed. Although there are no purls, it does have the stretch of traditional ribbing.
To knit in the stitch below, skip the next stitch on the left needle and instead knit into the center of the stitch in the row directly below. Multiple of 2 Row 1: Knit
Row 2: *K1, k1 in st below; rep from * to last 2 sts, end k2
Rep Row 2. See Abbreviations and the Glossary for help.