---
---
Free Patterns
Babies/Kids
Adult Clothing
Other Patterns
---
Knitters Will Love...
---
Knitting Stitch Patterns
Double Mock Rib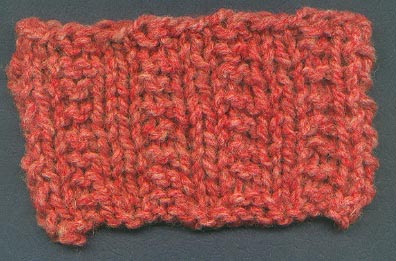 This offers vertical lines but it does not pull in like 1x1 or 2x2 ribbing. You may change the number of sts that are knit in stockinette in this pattern stitch to any number. Do not slip more than 3 stitches at a time however as it will cause the knitting to pucker. Multiple of 4 + 2 Row 1 (RS): k2, *p2, k2; rep from *
Row 2: p2, sl 2 wyif, p2; rep from * Rep Rows 1 and 2. See Abbreviations and the Glossary for help.