---
---
Free Patterns
Babies/Kids
Adult Clothing
Other Patterns
---
Knitters Will Love...
---
Knitting Stitch Patterns
Flame Stitch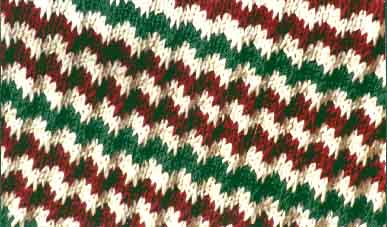 Rep Rows 1-4 with a second color; you may then continue to change colors or use any color sequence you choose. Keep yarn loose when slipping 3 sts. Multiple of 4 + 1 CO with Color A and p one row. Row 1 (RS): k1, *sl3 wyib, k1* rep from *
Row 2: p2, *sl1 wyif, p3* rep from *, end sl1 p2
Row 3: k
Row 4: p Free Pattern Featuring This Stitch See Abbreviations and the Glossary for help.