---
---
Free Patterns
Babies/Kids
Adult Clothing
Other Patterns
---
Knitters Will Love...
---
Knitting Stitch Patterns
Hunter's Stitch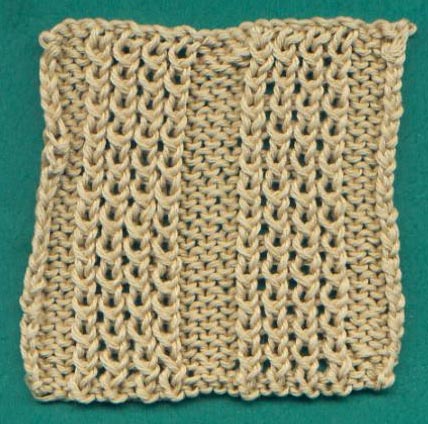 You can vary the number of stitches in each sequence if you wish. For example, the reverse stockinette stitch section (p4 on Row 1) could be worked over a different number of stitches. Although technically not reversible, it is pretty on the wrong side with stockinette instead of reverse stockinette. Multiple of 11 + 4 Row 1 (RS): P4, *(k1tbl, p1) 3 times, k1tbl, p4; rep from *
Row 2: K4, *p1, (k1tbl, p1) 3 times, k4; rep from *
Rep Rows 1 and 2. See Abbreviations and the Glossary for help.