---
---
Free Patterns
Babies/Kids
Adult Clothing
Other Patterns
---
Knitters Will Love...
---
Knitting Stitch Patterns
Ridges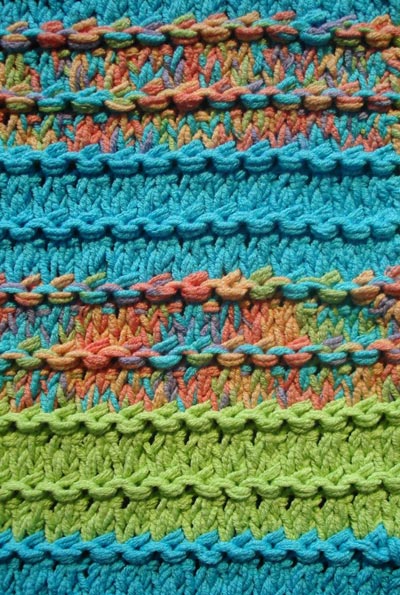 This stitch pattern resembles crochet. Knit it in multiple colors as shown or in one color. Any even number Note: Stitches are decreased on Row 2 and then increased back to the original number on Row 3.
Row 1 (RS): knit
Row 2: p1, *k2tog; rep from *, end p1
Row 3: k1, *k into front and back of next st; rep from *, end p1
Row 4: purl
Rep these 4 rows. Free Pattern Featuring This Stitch See Abbreviations and the Glossary for help.