---
---
Free Patterns
Babies/Kids
Adult Clothing
Other Patterns
---
Knitters Will Love...
---
What's New At Knitting On The Net
Knitting patterns and knitting information - 2010.

What's New - Latest Patterns

What's New - 2010

What's New - 2009

What's New - 2008

What's New - 2007

What's New - 2006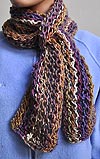 December 31, 2010
Colorful Lace Scarf
Knit from side to side so the color changes occur vertically.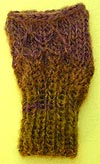 December 15, 2010
Fingerless Mittens For Kids
Little girls will love these quick and easy mitts.


December 2, 2010
Easy Ridged Cowl
Easy and knits up fast with beautiful chunky yarn.


October 4, 2010
Shawl Collar Bolero
Cropped sleeves and a shawl collar highlight this pattern; 4 sizes.


June 30, 2010
Triangle Lace Shawl
Challenging lace pattern featuring a delicate picot hem.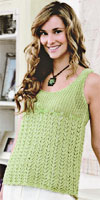 May 25, 2010
Tank Top
Light weight top, great for warm weather. Six sizes.


April 22, 2010
Corsage
Easy to knit corsage. Felt it and add it to a felted purse.


April 13, 2010
Lace Beret
Knit it on two needles for a lovely spring look.


March 24, 2010
Lace Circular Cloth
This is a lovely cloth pattern that knits up quickly and uses simple yarn over's.


March 3, 2010
Easter Chick Slipper Booties
Super easy pattern in two size for babies and toddlers.


February 17, 2010
Mary Jane Shoe Booties
Knit on straight needles, these are super easy.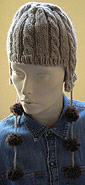 January 26, 2010
Cable Ear Flap Hat
Love the dangling pom poms!


January 17, 2010
Simple Cowl
Simple combination stockinette and garter stitch cowl knit in a striking yarn.


---
Also see Knit A Bit, for patterns by Barbara Breiter
---